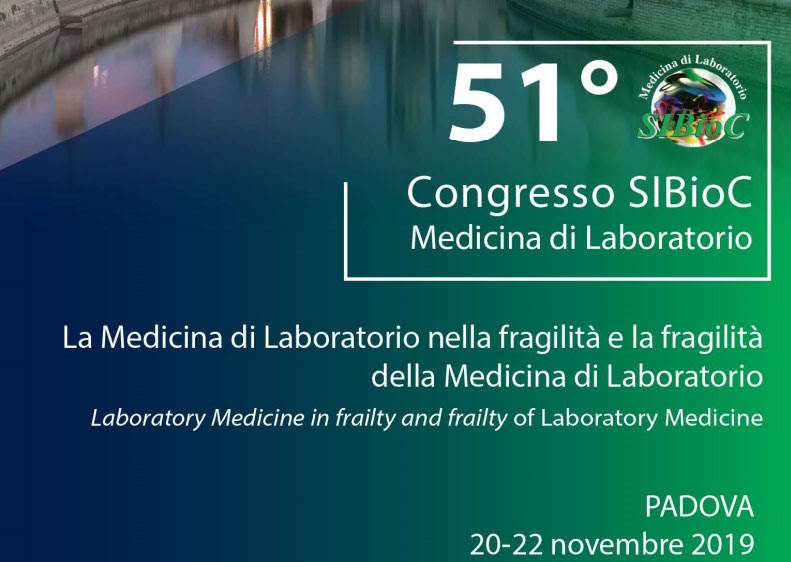 20 – 22 November 2019
On 20 – 22 November 2019, at:
PADUA FAIR
Via N. Tommaseo 59
Padua
the 51st SIBioC Congress will be held, entitled:
"Laboratory Medicine in the fragility and fragility of Laboratory Medicine"
A. De Mori will be present with an exhibition space (No. 4) to present the great potential of the AQURE software by connecting all the tools for the Point of care to the middleware.