Soluzione middleware IT Point-of-Care.
Ottieni una panoramica completa della configurazione dei test Point-of-Care con la soluzione IT AQURE
Next generation IT solutions dedicated to the management and control of Point Of Care Testing in real time.
The information solutions Radiometer and A. De Mori they are technologically innovative, easy to use and entirely web-browser, able to manage decentralized POCT equipment from any PC in real time.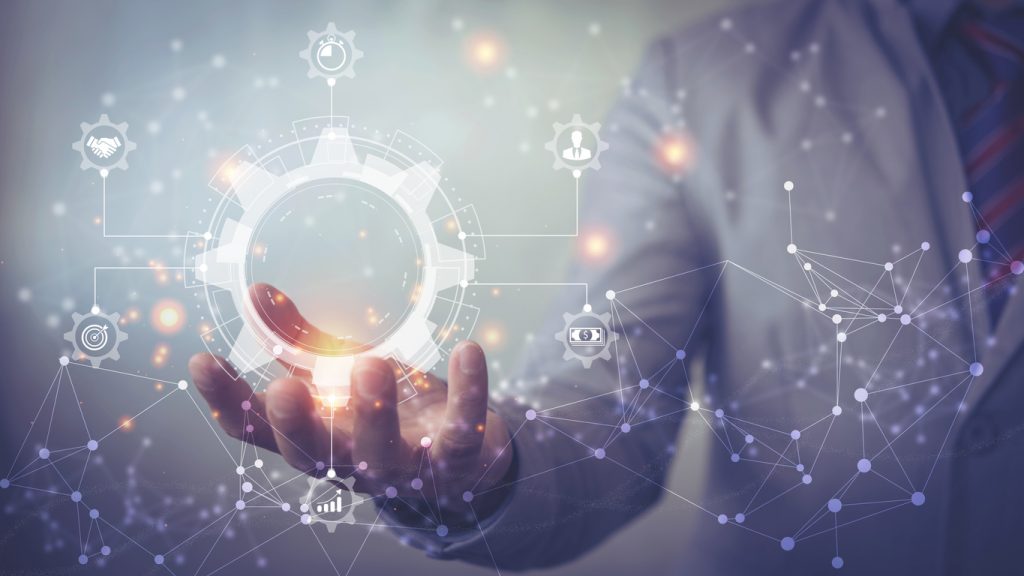 A point-of-care IT solution designed for you
In your daily work of maintaining point-of-care testing (POCT) analyzers, operator access and compliance, a solution that keeps you at the center of it all can help you save time.
Whether you need to certify operators, investigate a technical issue or be ready for inspection, a central point of access can support you. That's where the AQURE IT solution comes in. AQURE is your central point of care. Always.
A POC IT solution that helps you save time and optimize your workflow.
Save time searching for and troubleshooting issues. With the AQURE IT solution, you can immediately receive an email notification about issues. You can also troubleshoot issues through a guided process.
Save time and optimize your workflow with direct access to different connected devices. Directly intervene on the device user interface.
Access the Levey-Jennings charts to further investigate instrumental performance.
Giving access to trained operators only
With the AQURE IT solution, you can add a new operator to devices and copy a list of operators to devices from your desk.
Save time in making individual analyzer visits to create operators' profiles or lists.
The open and integrated e-learning platform on AQURE supports you in simplifying operator's training. Set criteria of operator performance and get auto-generated statistics against your thresholds.
When criteria are not met, you receive an email notification
When the operators expire on the expiry date, you can get re-qualified by going through the e-learning session again.
Be confident and compliant with the POC IT solution
Be ready for inspections with on-demand report generation
Instantly access compliance and operator competency documentation from one central point.
Monitor and generate QC statistics for connected devices.
Get immediate notification of issues as they are detected, making it easier to manage compliance and saving time searching for issues.
Quality control management means peace of mind
Make sure your device performance quality is based on verified QC measurements, as well as additional layers of peer quality control, Westgard rules and method comparison built into the AQURE IT solution.
The Peer Quality Control module compares the QC performance of your analyzers against analyzers in a selected peer-group. This empowers you to validate standards and proactively troubleshoot issues daily, right on the AQURE dashboard.
The Westgard rules module is a well-established statistical tool used to judge the acceptability of an analytical run.
The Method Comparison module provide assurance that the devices you manage, and any new devices you implement, are performing at hospital quality standards. .
Safeguard your sample workflow against mix-ups
Register data from the operator, patient and sample directly at the bedside with the FLEXLINK module in the AQURE solution. The test results will be sent from AQURE to the LIS / HIS system.
The AQURE IT solution has features that help you safeguard your sample workflow: positive patient identification through MPI.
After reading the patient barcode, the information is retrieved and displayed on screen to verify pazient correct identity.
You can also set up rules to define validation requirements before sending results to LIS / HIS.
1st automatic solution correctly matches your analyzer, safePICO syringe and FLEXLINK module. This allows you to get the right results in the right place and at the right time.
A POC IT solution connecting to different POCT devices
Join the many hospitals who are currently using the AQURE IT solution.
AQURE is a middleware installed in more than 50 countries, connecting thousands of POCT devices.
The IT solution helps build integration among various systems, such as LIS / HIS.
AQURE connects to many different POCT devices from different vendors.
This supports hospitals working with a variety of POCT devices.
Ademori Suite consists of two entirely web-based IT solutions created on the basis of the needs expressed by our customers:

Tracking 4 You is a management software that allows you to track non-conformities present within the network of PoCT analyzers connected to the system.
Tracking 4 You is able to automatically and continuously check all the registrations / acceptances of the processed samples.
Tracking 4 You also allows you to evaluate the KPIs (Key Performance Indicators).
Easy Report Web is a software to aid in the interpretation of the blood gas analytical result. The use of the software is very simple and intuitive: in a single screen the blood gas analysis values and the data relating to the patient are displayed, which are automatically received after each analysis.
Easy Report automatically distinguishes the type of disturbance (eg simple, mixed or triple) with the possible causes.
The information provided by Easy Report Web should only be used as an indication or support in the interpretation of the blood gas analysis report.